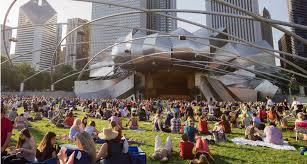 Jay Pritzker Pavilion in Millennium Park
Home to the Grant Park Orchestra & Chorus. FREE Concerts are held here June-September on Wednesdays, Fridays starting at 6:30 pm and Saturdays at 7:30pm, so bring a blanket and a bottle of wine and enjoy music under the stars!​ See Schedule
GRANT PARK MUSIC FESTIVAL 2018 Schedule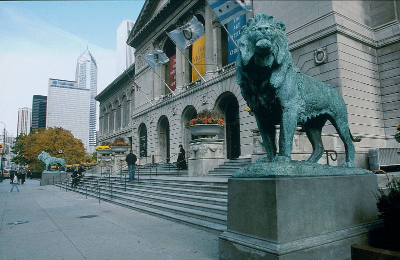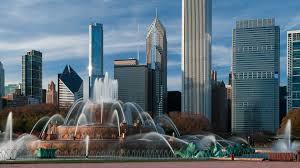 The Art Institute of Chicago
The Art Institute of Chicago has over 250 thousand pieces of art and also a modern art wing, and a rotating series of once-in-a-lifetime exhibitions.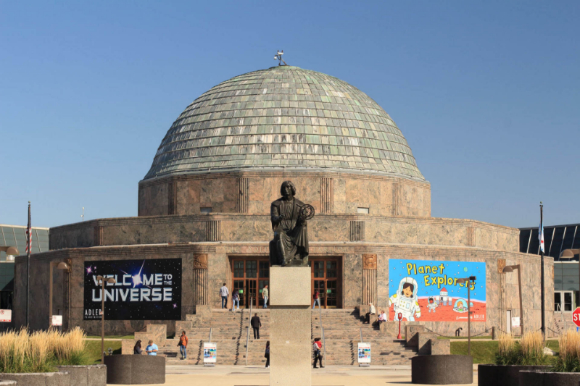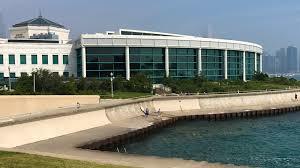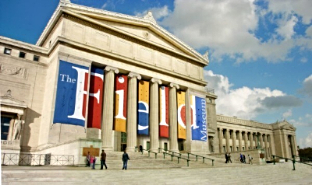 Museium Campus--the Adler Planetarium, Shedd Aquarium and Field Museum all sitting on Chicago's lakefront.The Shedd is home to more than 32,000 aquatic animals, some of which you can actually touch and interact with. But the stars of the show are the beluga whales and Pacific white-sided dolphins housed in the Shedd's stunning Abbott Oceanarium.  Unlock the secrets of natural history at The Field Museum. As you enter the grand hall of The Field you'll be greeted by SUE the T. rex, the largest and most complete T. rex ever discovered. Measuring a staggering 40-feet long and flashing 58 dagger-like teeth, you'll want to take a selfie with SUE.  Explore infinity and beyond at the dazzling Adler Planetarium. Catch a show in a state-of-the-art sky theater, where you'll zoom off into space to explore mysterious planets, swirling galaxies, and brilliant stars.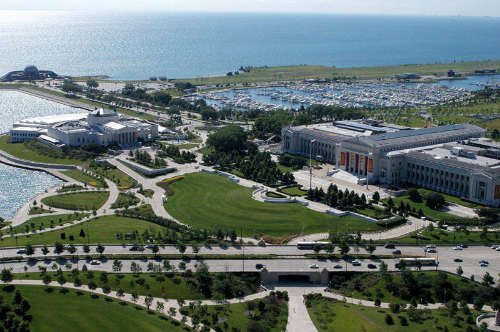 There are bike and walking paths that take you along the stretch of Chicago's lakefront and through all the parks and Museum Campus. Riding is the best way to really experience how beautiful the park and the lakefront is. And you'll get some picture perfect moments---best skyline view is from the Adler Planetarium. Don't miss that shot!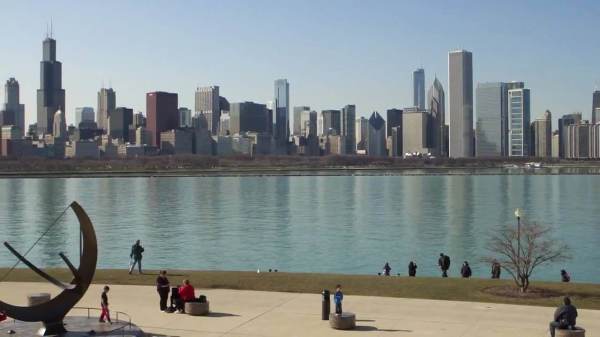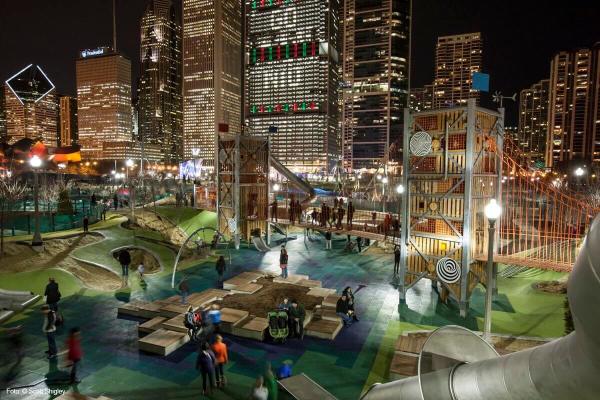 Maggie Daley Park

Once inside, children of multiple age groups will find fun, adventure, exploration, and learning.